More Irvine Co. Apartments Expected on Silicon Valley Site
TECH TENANT'S MOVE MAKES MORE APARTMENTS AN OPTION
Sunday, January 27, 2013
Share this article: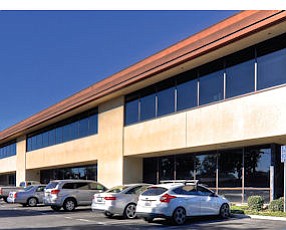 A 16-acre Santa Clara office site that was bought by Irvine Co. late last year is expected to be turned into another apartment complex by the developer.
The Newport Beach-based real estate owner and investor—which is now believed to be California's largest owner of both offices and apartments—recently bought the Silicon Valley site from Extreme Networks Inc., a maker of Ethernet systems.
The office site, which includes four buildings running about 275,000 square feet, sold for about $46 million, or $167 per square feet, according to regulatory filings.
The Silicon Valley Business Journal reported earlier this month that Extreme Networks just inked a deal to move out of the Santa Clara site, which it was leasing back from Irvine Co. under a short-term deal, to new headquarters in San Jose.
The company's departure clears the way for Irvine Co. to turn the site into an 800-unit apartment complex with 50,000 square feet of commercial and retail space.
Danville-based Trumark Cos., whose homebuilding division is based in Newport Beach, worked with Extreme Networks to get the site entitled for apartment use prior to the sale to Irvine Co.
A time frame for any development at the property, located alongside the Lawrence Expressway, hasn't been disclosed. Irvine Co. officials declined to comment on development plans.
Irvine Co.'s apartment portfolio in Silicon Valley runs about 5,000 units. Executives said last year that they'd like to double the size of that portfolio over the next five years.
Santa Clara has been a big source of deal-making, and development, for Irvine Co. over the past year. It is building the first phase of its Santa Clara Gateway, a six-building, 911,000-square-foot office complex that's about four miles away from the Extreme Networks site.
Last year the company bought another existing office complex in Santa Clara from Equity Office Partners for undisclosed terms.
That 32-acre site—which is just off Highway 101 and roughly two miles from the Extreme Networks site—is entitled to hold close to 2 million square feet of offices. It's expected to see redevelopment work begin this year.
TREI Local Buys
Newport Beach-based Turner Real Estate Investments, which spent much of last year looking for deals in Arizona and Nevada, has bought a few properties closer to home.
The real estate investment firm, which previously operated under the Turner Development Corp. name, recently closed on a two-story office at 2775 Bristol St. in Costa Mesa.
The building, known as Bristol Corporate Center, runs about 30,000 square feet and sold for $3.4 million. It's a few blocks from the Lab and Camp shopping centers.
Turner is planning a major renovation of the office, where tenants include Talonvest Capital Inc., a commercial real estate finance company that specializes in self-storage facilities.
The Costa Mesa purchase comes a few months after Turner paid $2.5 million for a 29,330-square-foot industrial building in Orange in a foreclosure sale.
"While we've been bullish on the Phoenix-Scottsdale market for some time, we always remain open to strategic opportunities to acquire properties in Southern California, where we've specialized in commercial real estate investment and development for more than 30 years," Chief Executive Rusty Turner said.
Turner worked with Brian Garbutt and Allen Basso, brokers with the Irvine office of Lee & Associates Commercial Real Estate Services, to complete the Costa Mesa transaction within 10 days, the company said.
JPMorgan Affiliate Buys Industrial
An affiliate of JPMorgan Chase & Co. has paid a reported $25 million for an industrial building in Huntington Beach, according to property records.
14520 Delta Lane, a 187,000-square-foot warehouse and distribution facility that holds the headquarters of Ramp Logistics, among other tenants, traded hands for about $134 per square foot in an all-cash deal, according to CoStar Group Inc. records.
The building was sold by Costa Mesa-based Burke Real Estate Group, which built the property in 2006.