Sunstone Sell 4 Hotels in Minnesota
Friday, January 25, 2013
Share this article: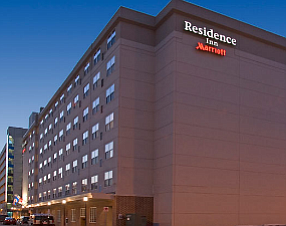 Aliso Viejo-based Sunstone Hotel Investors Inc. said on Friday that it has entered into agreements to sell a four-hotel portfolio in Rochester, Minn., for $230 million.
The hotel investor also provided improved fourth-quarter and full 2012 earnings guidance, and saw its shares increase by nearly 5% in midday trading.
Minnesota hotels being sold by the company include the 660-room Kahler Grand, the 271-room Kahler Inn & Suites, the 202-room Marriott Rochester and the 89-room Residence Inn by Marriott Rochester. A commercial laundry facility is also being sold in the transaction.
The name of the buyer of the properties was not disclosed. The deal is scheduled to close this month.
Sunstone said it expects to receive net proceeds of about $165 million from the sale. That money will be used for hotel renovations, acquisitions, debt payments and other general corporate purposes, according to the company.
Sunstone also announced it expects to see fourth quarter net income in the $10 million to $11 million range; prior estimates topped out at $4 million.
Fourth quarter revenue per available room, a ratio that measures the financial performance of hotels, is expected to increase about 3.3% from year ago levels; prior estimates had the company posting increases of between 1.5% and 3%.
"Continued strength in business trends throughout our portfolio, especially among the hotels we recently renovated, is driving meaningful growth in hotel revenues and profitability," chief executive Ken Cruse said in a statement.
Sunstone counts a market value of $1.65 billion. It owns 26 hotels nationally, including the Fairmont Newport Beach and Newport Beach Hyatt Regency.