Q4 Profits Up 49% for Pacific Premier Bank
Wednesday, January 23, 2013
Share this article: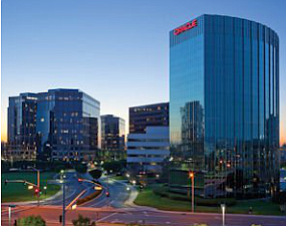 Irvine-based Pacific Premier Bancorp Inc. reported a 49% increase in profit to $3.8 million for the fourth quarter.
The company's shares rose 2.2% in early trading to a market value of about $111.2 million.
Net interest income for the fourth quarter totaled $12.6 million, and noninterest income was $3.2 million.
The parent company of Pacific Premier Bank originated or purchased $161.1 million in loans during the three-month period, more than triple the sum from the year-earlier quarter.
"Our loan growth during the fourth quarter was driven by strong growth in warehouse lending, commercial and industrial business loans, and commercial real estate lending," Chief Executive Steven Gardner said. "Our SBA group is beginning to show positive trends as they ended the year with a pipeline of $17.7 million, while our entire loan pipeline at year end was $84 million. Much of our loan production occurred late in the fourth quarter."
The company set aside $606,000 for possible loan losses, 15% more compared with the year-ago quarter.
Pacific Premier notched $15.8 million in profit for the full year, up 49% from a year earlier.
The bank had $1.17 billion in assets at the end of December, up 22% from $961.1 million a year earlier.
The year-over-year increase in assets was helped by a growth in net loans held for investment, which totaled $974.2 million, a 33% increase from a year earlier.
Quality of loans also improved.
Nonperforming assets at the end of December totaled $4.5 million, a 39% drop from a year ago. Problem assets now make up 0.38% of total assets, compared with 0.76% a year earlier.
The pool of money set aside for potential bad loans accounted for 0.81% of total loans, versus 1.15% a year ago. The bank's total deposits grew 9% to $904.8 million at the end of the year.
Pacific Premier in October acquired First Associations Bank in Dallas for $53.7 million. Completion of the merger process is expected in the first quarter. First Associations exclusively serves the homeowners associations market, which "will become an important niche market" for Pacific Premier, according to Gardner.