New-Car Sales Up 24% Last Year
Saturday, January 19, 2013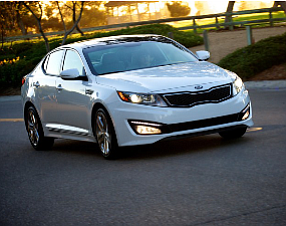 Sales of new cars at Orange County auto dealers increased nearly 24% in 2012, according to a year-end report from the Newport Beach-based Orange County Automobile Dealers Association.
Registrations of new light vehicles, which generally reflect local sales, totaled 149,630 in 2012, compared to 120,800 in 2011.
New-car sales saw a 12% gain nationwide last year, to about 14.4 million.
The local increase "clearly demonstrates a strong recovery in Orange County," said John Sackrison, executive director of OCADA. "Consumers are being driven by pent-up demand, attractive and efficient new products, and very low interest rates that enhance affordability."
Kia was the biggest gainer in sales in Orange County during 2012, with a 48% increase.
The top-selling sub-compact car here was the Toyota Prius.
The top-selling luxury vehicle was the Mercedes E-Class.
OCADA forecasts more sales growth in 2013, albeit at a slower pace, with an expected increase of 7.6%. The group said consumer debt levels and rising federal taxes were among the factors that would dampen the pace of gains compared with 2012.