VC Investments Dip to $497M in 2012
Friday, January 18, 2013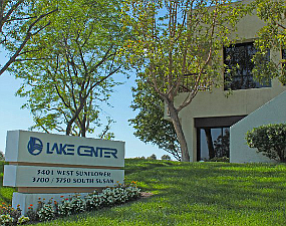 Orange County-based companies got $497.2 million in venture capital last year, according to data from Dow Jones Venture Source, a drop off driven in part by the outsized effect of Anaheim-based Fisker Automotive Inc. in recent years.
The total for 2012 compares with $1.26 billion in 2011, when Fisker accounted for an estimated 57% of the total as it prepared to bring its first vehicle to market. OC-based companies besides Fisker drew about $544 million in venture capital investments spread over 51 deals in 2011.
Fisker accounted for about 21% of the 2012 total, drawing about $103.7 million in venture capital money. That left $393 million invested in OC-based companies besides Fisker last year, a dip of 28% compared to the non-Fisker deals a year earlier.
There were 40 deals in OC that did not involve Fisker, with 18 in the healthcare industry, mostly with medical-device makers. Healthcare businesses combined for $245.2 million, a 31% year-over-year drop in the sector
Among the most active investors last year were Versant Venture Management LLC in Newport Beach and Larchmont, N.Y.-based Bessemer Venture Partners. Bessemer joined with London-based SV Life Sciences Advisers LLP to put "double-digit millions" into Santa Ana-based healthcare services provider Health Essentials LLC in October.
The downturn in venture money in OC was in line with the nationwide trend. U.S. venture-backed companies raised $29.72 billion, a dip of about 15%, in 2012. There were 3,363 deals nationwide last year, compared 3,506 deals in 2011.