Reports Tie Former Oakley CEO to Latest Bid for Billabong
Wednesday, January 16, 2013
Share this article: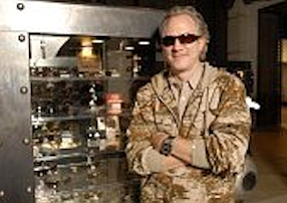 A former chief executive of Foothill Ranch-based Oakley Inc. is being tied to the latest bid for Billabong International Ltd., according to reports.
D. Scott Olivet, who succeeded Oakley founder Jim Jannard as head of the sunglasses and goggles maker in 2005, is working with Palo Alto-based private equity firm Altamont Capital Partners in its joint bid to buy Billabong International Ltd. of Australia, according to reports citing an unnamed source.
A report from The Australian newspaper said Olivet would run the company's non-Billabong brands if the Altamont/Vans proposal is accepted.
The Billabong portfolio, which includes the company's namesake brands, also counts VonZipper, Honolua, Kustom, RVCA, Element and DaKine among others.
Olivet could not be reached for comment.
He is currently executive chairman at Irvine digital still and motion camera maker Red Digital Cinema Camera Co., which was also founded by Jannard.
Olivet also serves as chairman of the board at Collective Brands Inc. and as a director on the board of Skullcandy Inc.
Billabong International, which has its Billabong USA headquarters in Irvine, said late Sunday that it received a second offer of $550.8 million from a consortium led by Altamont Capital and Greensboro, N.C.-based VF Corp.
VF is the parent of skate apparel and accessories maker Vans Inc. of Cypress, in addition to brands such as The North Face, Timberland and Reef.
VF said in a joint statement with Altamont Monday that its interest is primarily in the Billabong brand.
Meanwhile, Altamont is eyeing Billabong's other brands based on the "firm's mandate to invest in situations where it can provide strategic and operational support to build business success stories."
The Altamont/VF bid matches a December proposal that came from a consortium led by Billabong Americas President Paul Naude.