Vans Parent Puts in Bid for Billabong
Monday, January 14, 2013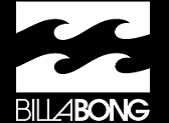 The parent of Cypress-based skate brand Vans Inc. is part of a group that has put up a competing offer for Billabong International Ltd.
Greensboro, N.C.-based VF Corp., along with Palo Alto-based private equity firm Altamont Capital, have offered $550.8 million, or about $1.15 per share for the Australia-based surf-inspired apparel and accessories maker, whose Americas President Paul Naude is based in Billabong USA's offices in Irvine.
The second bid was announced by Billabong late Sunday.
VF, with $9.5 billion in 2011 sales, owns a number of brands, including Reef, The North Face, Timberland and Wrangler.
VF said in a statement that its interest is in the Billabong brand, which is "consistent with VF's stated intent to pursue acquisitions, particularly in the actions sports category to build shareholder value."
Altamont's chief interest is Billabong International's other apparel brands—including RVCA, Element and DaKine—and the company's portfolio of retail chains, according to a release put out by VF and Altamont.
The VF/Altamont bid matches one submitted in December by a Naude-led consortium that also includes New York private equity firm Sycamore Partners Management and Bank of America Merrill Lynch.
This is the second time Billabong International has had two competing offers.
Texas-based private equity firm TPG Capital had offered $713.7 million for the company last year, which was countered by a second bidder—reportedly Boston-based Bain Capital LLC.
The second bidder pulled its offer for the company in September, a move that was followed by TPG's withdrawal the following month.
The Billabong board said the Altamont/VF group will be allowed to conduct due diligence on the company.