Huntington Beach Hospital to Not-for-Profit Status
Wednesday, January 2, 2013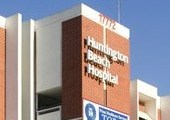 Huntington Beach Hospital said that it has converted to not-for-profit status from for-profit status.
Prime Healthcare Services, the Ontario-based parent company of 131-bed Huntington Beach, said it donated the hospital to Prime Healthcare Foundation effective Jan. 1.
The conversion does not require approval from the state attorney general's office.
Prime Healthcare Foundation is a nonprofit public charity founded by Prem Reddy, who is also the founder of Prime Healthcare Services.
Huntington Beach ranked No. 22 on the Business Journal's most recent list of local hospitals. The facility, which has about 500 staff members, had net patient revenue of $59.2 million for the 12 months ended in September 2011, the most recent numbers available. It has 300 doctors on staff.