Braithwaite New CEO at Hoag as Deal with St. Joe's Gets Approval
Thursday, February 28, 2013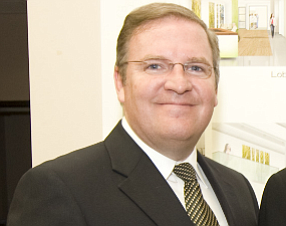 Hoag Memorial Hospital Presbyterian said today that Robert Braithwaite will be its new chief executive. Braithwaite is currently chief operating officer at Hoag. He succeeds Richard Afable, who is now chief executive of a regional healthcare network to be formed by Hoag and Orange-based St. Joseph Health. The network will be operated by a new company known as Covenant Health Network.
The appointment of Braithwaite's to Hoag's top job came as both healthcare providers approved plans for their joint effort on Covenant Health.
St. Joseph and Hoag, which has campuses in Newport Beach and Irvine, said today that the affiliation was formally complete. The proposal received an approval from the state attorney general's office earlier this month.
Covenant Health will include other St. Joseph operations, including St. Joseph Hospital-Orange, Fullerton's St. Jude Medical Center and Mission Hospital, which has campuses in Mission Viejo and Laguna Beach, and outpatient and urgent care facilities in Orange County and the High Desert region.
Hoag and St. Joseph announced the plan to form the regional healthcare network last August. The hospital operators have said they wanted to work together for several reasons, including a need to deliver services that neither organization could achieve alone.