American Vanguard Beats Expectations for Q4
Thursday, February 28, 2013
Share this article: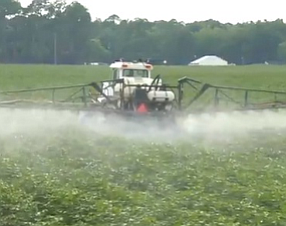 Newport Beach-based specialty chemical maker and agricultural company American Vanguard Corp. beat analyst expectations on revenue and profit for the fourth quarter and full year.
The company's shares saw a run-up of about 10% on Wednesday in anticipation of the report. They were down about 7% in early trading Thursday, to a market value of $849.9 million.
American Vanguard's fourth-quarter sales were $104.3 million, up nearly 28% from the year-earlier period. Analysts on average estimated $99.1 million in sales.
The latest quarter was the first for the company with revenue topping $100 million.
Profit for the quarter was $11.3 million, a 77% increase year over year. Analysts on average had projected $10.1 million for the quarter.
Chief Executive Eric Wintemute credited "strong global demand for food, feed, fiber and bio-fuels," for the gains.
"The practice of integrated pest management has stimulated demand for our comprehensive offering of corn soil insecticides," Wintemute added.
Full-year sales for American Vanguard reached $366.2 million, up 22% from its 2011 total. Wall Street's forecast was $362.9 million.
Profit for the year was $36.9 million, up 67% from a year ago. Expectations averaged $35.4 million.