Reports: Cuts to Quiksilver Staff, Brands
Wednesday, February 27, 2013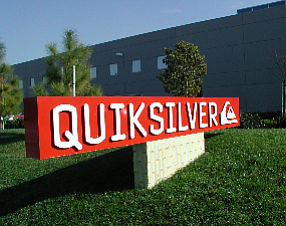 Huntington Beach-based action sports apparel and accessories maker Quiksilver Inc. has made a number of cuts in its operations, according to various trade reports.
Reports cite a range of possible trims to Quiksilver's stable of brands, along with staff layoffs of as many as 30 workers, and a reduction in the company's roster of sponsored athletes.
A Quiksilver spokesperson declined to comment on whether any cuts have been made.
Quiksilver makes and sells clothes and accessories under its namesake brand in addition to Roxy and DC Shoes among others.
The word of cuts at the company come as Chief Operating Officer and Global Brand President Craig Stevenson plans to leave his post on Oct. 31, according to a document the company filed with the Securities and Exchange Commission on Friday.
The filing said Stevenson's chief operating officer duties have been split among a number of company executives, including Chief Executive Andy Mooney.
Mooney became chief executive in January, succeeding company founder Bob McKnight, who is Quiksilver executive chairman.