Questcor Beats Estimates on Revenue, Profit
Wednesday, February 27, 2013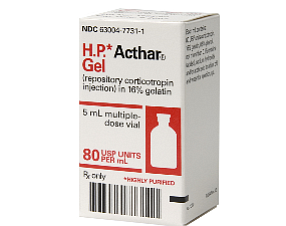 Anaheim-based Questcor Pharmaceuticals Inc. on Tuesday posted fourth-quarter financial results that surpassed Wall Street's expectations.
Questcor makes H.P. Acthar Gel, an injectable drug that it sells for nephrotic syndrome, multiple sclerosis and infantile spasms.
Questcor posted a profit of $61.9 million in the fourth quarter, 115% higher than 2011's fourth quarter and above estimates of $54.2 million.
Fourth-quarter revenue grew 113% to $161 million, beating analysts' expectations of $143 million.
Questcor said that its revenue grew primarily because of expanded prescribing of Acthar for nephrotic syndrome, continued prescriptions for multiple sclerosis relapses and infantile spasms, as well as the initiation of sales to rheumatologists.
Questcor released its financial results after the market closed and did not offer an outlook for the current quarter or 2013.
The drug maker posted a $197.7 million profit on revenue of $509.3 million for all of 2012.
Shares were up about 4% in afternoon trading Wednesday to a market value of $2.02 billion.