American Suzuki Continues Restructuring in Brea
Wednesday, February 27, 2013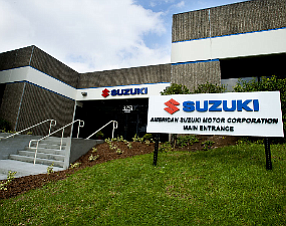 Brea-based American Suzuki Motor Corp. is shifting its local employees to another subsidiary of parent Suzuki Motor Corp. of Japan as part of the company's bankruptcy restructuring.
The shift prompted the company to file a notice with the state Employment Development Department on 187 job cuts at the old subsidiary
American Suzuki Motor Corp. Chief Restructuring Officer M. Freddie Reiss said "the company plans to transfer substantially all of the positions to Suzuki Motor of America Inc., another wholly-owned subsidiary of Suzuki, which would operate the Motorcycles/ATV, Marine and Automotive parts and service divisions in the continental U.S., with headquarters location remaining in Brea."
American Suzuki filed for Chapter 11 bankruptcy in November and is in the process of winding down its U.S. automotive sales. Most of its dealers have agreed to remain open, providing service and parts to Suzuki vehicle owners.