3 OC Resorts Get 5 Stars From Forbes
Wednesday, February 27, 2013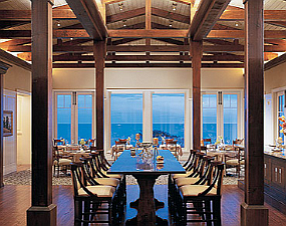 Three resort properties in Orange County received a nod in Forbes' 55th annual Travel Guide.
The guide uses a star rating for hotels, restaurants and spas in the U.S. and other countries.
A total of 76 hotels this year received the highest five-star rating, including Montage Laguna Beach, St. Regis Monarch Beach, and Resort at Pelican Hill.
The three OC resorts' spas—Spa Montage Laguna Beach, Spa at Pelican Hill and the St. Regis' Spa Gaucin—were among 35 to get Five-Star designations.
Studio in Laguna Beach was the only local restaurant to receive the Five-Star rating out of 28 listed.