Supplements Maker Sells Consumer Line
Tuesday, February 26, 2013
Share this article: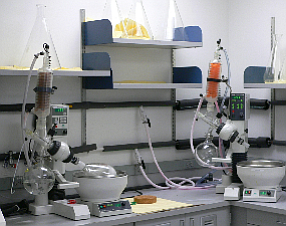 Irvine-based dietary supplements and ingredients maker ChromaDex Corp. has announced plans to sell its sole consumer product line, BluScience, to a company in Canada for about $6 million.
ChromaDex launched BluScience early last year, using its patented antioxidant pTeroPure, which is extracted from blueberries and billed as a way to lower blood pressure. The brand is sold through more than 15,000 retail locations in the U.S., including GNC and Walgreens stores.
ChromaDex, which trades over the counter, had annual revenue of $8.1 million in 2011, the latest annual data available. It saw a loss of $7.9 million that year.
Alberta-based NeutriSci International Inc. is privately held and does not release financial information. It has offices in Las Vegas and Salt Lake City, as well as in Hong Kong, Singapore and Thailand.
NeutriSci has so far paid a $250,000 deposit for BluScience to be applied toward the total cost, which is expected to be a combination of cash, stock and senior secured debt.
ChromaDex will retain ownership of its patented pTeroPure substance.
NeutriSci's Chief Executive Keith Bushfield said his company looks forward to expanding BluScience globally from its current North American market, "starting with our vast network in Southeast Asia."
The transaction is expected to close by the end of March.