Emulex Shareholder Calls for Sale
Tuesday, February 26, 2013
Share this article: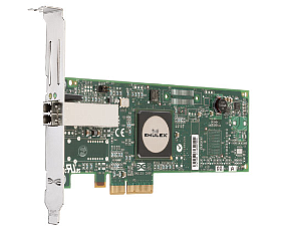 A major shareholder of networking equipment maker Emulex Corp. has asked the Costa Mesa-based company to make changes to its board or consider a sale on the heels of its $130 million acquisition of Endace Ltd.
New York-based Altai Capital, which owns about 5.3% of Emulex, called the deal for Endace "perplexing" and also urged the company to consider a stock repurchase.
Altai Chief Executive Rishi Bajaj, in a letter to Emulex counterpart James McCluney, said the company should add board members with a "greater economic stake" in Emulex or consider a sale.
Emulex could not be reached for immediate comment.
Emulex earlier this month announced it acquired 89% of New Zealand-based Endace, which makes network analytics software and provides reliable, ultra-high speed network access switching.
Its technology is geared to record, visualize and monitor network traffic.
Emulex designs and makes networking equipment that connects storage, servers and data centers.
The company used about 60% of its cash on hand for the purchase—one of Emulex's priciest in its 34-year history.
Emulex has seen another investor increase its stake in the company in recent months.
Late last year a New York hedge fund with a history of high-profile sales and acquisitions in the technology sector become Emulex's largest investor. Elliott Management Corp. boosted its stake in the company past 11%, taking an additional 1.3% stake, according to regulatory filings.
Irvine-based chipmaker Broadcom Corp. in 2009 tried to buy Emulex for $764 million, but its hostile bid was rejected.
Emulex shares were down about 1.2% in midday trading Tuesday to a market value of $581.6 million.