Chronic Tacos to Vegas Casino
Tuesday, February 26, 2013
Share this article: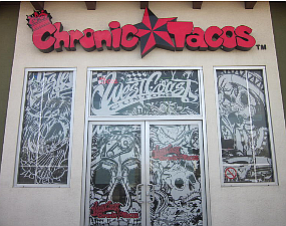 San Clemente-based Chronic Taco Enterprises Inc. will open a location at the Palms Hotel & Casino in Las Vegas in April.
The Palms will be the edgy taco chain's first casino location, and will be company-owned.
The company currently counts more than 35 restaurants, mostly in Southern California, with the majority operated by franchisees.
The company is also set to roll out salads on its menu later this year, along with new dressings.