Pacific Hospitality Buys Santa Barbara Resort
Monday, February 25, 2013
Share this article: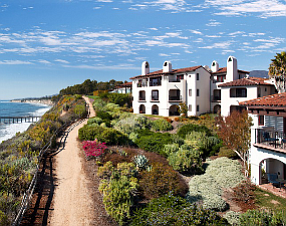 An affiliate of Irvine-based Pacific Hospitality Group LLC has bought the Bacara Resort & Spa, a 354-room luxury hotel in Santa Barbara.
The resort, known for catering to celebrity guests, was sold by an affiliate of Redwood City-based Ohana Real Estate Investors LLC.
Terms of the sale were not disclosed. Ohana bought the property in mid-2011 for a reported $105 million.
Along with Pacific Hospitality, other investors in Bacara include Irvine-based private equity company Eagle Four Partners and Bill Foley, a local vineyard owner.
Pacific Hospitality and Eagle Four partnered last year to buy the Balboa Bay Club & Resort in Newport Beach and Newport Beach Country Club.
Bacara, built in 2000, is located on the Gaviota coast, 40 miles from the Santa Ynez Wine Country and 10 miles from the Santa Barbara Airport.