JWA January Traffic Up
Monday, February 25, 2013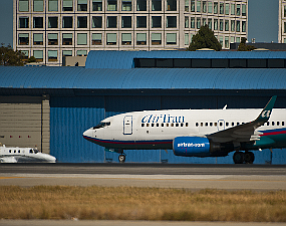 January passenger traffic at John Wayne Airport rose 9.7% from a year ago to 698,237.
Southwest and its AirTran carrier combined to see the most passenger traffic in January, with 269,505 passengers. United Airlines was second (118,308), followed by American Airlines (91,260).
"We see January's increase in passenger traffic as a sign of the strong Orange County travel market both for international and domestic service," said airport spokesperson Jenny Wedge.
Air cargo fell 2.2% during the month to 1,410 tons.