Billabong Cuts Full-Year Guidance
Friday, February 22, 2013
Share this article: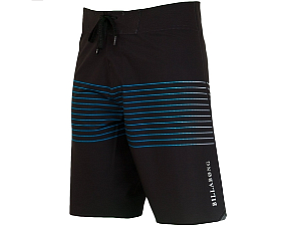 The parent of Irvine-based action sports apparel maker and retailer Billabong USA cut its forecast for the full year, amid tough business conditions in Europe and weaker-than-expected performance of its Nixon watch brand.
Billabong sells clothing and accessories under its namesake brand in addition to Nixon, RVCA and Element among others.

Australia-based Billabong International Ltd. said it expects earnings before interest, taxes, depreciation and amortization for the 12 months through June to be $75.7 million to $87 million, down from an earlier guidance range of $87 million to $94.2 million.
Investors in Australia, where the company is traded on the Australian Securities Exchange, sent shares down about 5% to a recent market value of $353.2 million on the company update and results for the six-month period ended Dec. 31.
Billabong is in the midst of a turnaround strategy that was launched last August and includes store closures and a reduction in suppliers beginning next month from more than 275 to 50. New reporting and operational systems are expected to be phased in later this year.
"We have continued to address issues of the past and are seeing some positive signs emerging in several markets and witnessing early benefits of the transformation strategy," said Billabong Chief Executive Launa Inman in a statement. "These results emphasize that significant structural change is essential to return the group to profitable growth."

The revised forecast follows the company's half-yearly results for the six months through December, which included a net loss of $549.2 million, amid writedowns on the valuations of some of its brands. That compares with a $16.5 million profit in the year-earlier period.
Billabong saw global revenue of $716 million, down 5.9% excluding the impact of exchange rates.
EBITDA for the six months through December increased 12.9% in constant currency to $58.5 million.
Due diligence on the company by two groups with competing offers of $550.8 million continues.
Billabong faces takeover offers from a consortium led by Americas President Paul Naude and another that includes Greensboro, N.C.-based VF Corp.—owner of Cypress-based Vans Inc.—and Palo Alto private equity firm Altamont Capital.
Billabong said it expects the due diligence process to wrap up next month.