Plaza Bank's Profits Up for Q4, Full Year
Thursday, February 21, 2013
Share this article: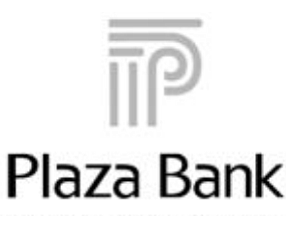 Irvine-based Plaza Bank reported increased profits for the fourth quarter and the full year.
The bank earned $587,000 in the fourth quarter, up nearly 33% from the year-ago period.
Net interest income for the quarter was $3.4 million, with $865,000 set aside for potential loan losses. The bank had $2.2 million in net interest income a year earlier, when it put $1.2 million toward provisions.
Quarterly noninterest income totaled $1.6 million, up 19% from a year ago.
Plaza Bank originated about $51.5 million worth of loans in the recent quarter. Its loan portfolio totaled $331 million at the end of the year, up 23% from 2011.
The bank notched $2.4 million in profit for the full year, compared with $1.7 million in 2011.
Net interest income for 2012 was $15.3 million, up 23%. Noninterest income was $5.8 million, a 32% increase.
Total assets grew by 27% last year, to $421.3 million.
Total deposits increased by 34% to $352.7 million.
Gains at Plaza Bank's Las Vegas branch contributed to the overall growth, according to Chief Banking Officer Erich Bollinger.
"Not only did we see tremendous growth in deposits in Las Vegas, we also saw an increase in the origination of loans from this market," Bollinger said. "The quality and quantity of the commercial loan applications and the strength of the borrowers that are being presented to us are much stronger than at any time in the last three years."