Marblehead to Get More Work, Homes Still on Hold
Thursday, February 21, 2013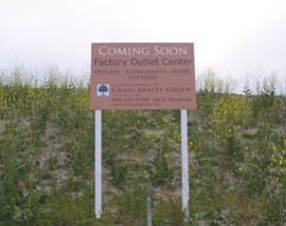 Grading and site work at the long-delayed Marblehead Coastal development in San Clemente could move ahead later this year, although a clear timeline for homebuilding at the 248-acre site remains in limbo.
The property's owner, New York-based financier Lehman Brothers, said it has reached agreement with a new partner, Arch Insurance Co., to fund early-stage development work at the site.
The new plan, approved by the city this week, calls for grading and site work for the retail component of the development to start this spring, along with work on parks and trails planned for Marblehead.
Newport Beach-based developer Steve Craig plans a 600,000-square-foot outlet mall at the site, just off the San Diego (5) Freeway.
Plans for 310 high-end homes at Marblehead appear likely to be pushed off until 2014 at the earliest, according to local reports.
Lehman officials said the company would likely not begin a marketing program for the project or sell lots to prospective homebuilders until at least next year, according to a report in the San Clemente Patch
Lehman took over operation and ownership of the site following a lengthy legal battle with Irvine-based SunCal Cos., after the property fell into bankruptcy in 2008.
An agreement reached in 2011 and confirmed last year called for Lehman—which is being liquidated as part of its own 2008 bankruptcy—to assume control of the project, one of Orange County's largest remaining undeveloped coastal properties.
The property has seen little work over the past six years, with the unfinished site overlooking the ocean just west of the freeway serving as a constant reminder of the last housing crash.
Arch Insurance had issued bonds for the project's development, and has helped fund some infrastructure work in and around the site over the past few years.