Big Banks See OC Lift, Push Plans to Continue Momentum
COMMERCIAL REAL ESTATE PICKS UP, INTERNATIONAL TIES ADD FUEL
Sunday, February 17, 2013
Share this article: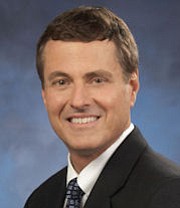 Some of the largest national banks have seen significant boosts in business for their Orange County regional offices over the past year.
The growth came in various ways, with newfound opportunities, ground-level marketing, and more employees in a mix that led to bigger local loan portfolios.
All of that puts the big banks on a good footing this year, according to executives.
The Orange County business-banking group of San Francisco-based Wells Fargo Bank had its "best year ever" in 2012, according to Alan Epperson, a senior vice president who oversees the unit from the bank's Irvine office.
His group focuses on companies with annual revenue between $2 million and $20 million.
"For the last two years, we've seen solid growth, but last year really knocked it out," Epperson said. "We had $364 million in loans last year, just in my group, to businesses in OC. That's a 50% increase over the prior year. And I had about the same size team. That shows you there's a lot of demand out there."
Shift in Sentiments
Epperson recently noted a trend in commercial real estate that signaled a shift in business owners' sentiments.
"Since probably summer, the big shift I've seen is toward owner-occupied real estate," Epperson said. "Since the economic crash in 2008, we had seen a lot less demand for purchases of owner-occupied commercial property. Activity over the last four years was centered in refinances and investor-property transactions. But in the second half of 2012, we began to see a big shift to more owner-occupied purchases and business expansion."
Investor transactions typically involve "a family or an entity that already has a property … and a lot of tax-motivated events," according to Epperson, who said his group is also seeing activity from investors returning to the market.
"They're both very heated right now," he said.
Union Bank, which is among the largest banks in OC with 45 branches here, has been taking advantage of its ties to Tokyo-based parent Mitsubishi UFJ Financial Group Inc. to bolster business and open up new opportunities. Mitsubishi UFJ is billed as the largest banking group in Japan, with roughly $2.34 trillion in total assets.
"We have … utilized our parent company's strong connections overseas to introduce Union Bank clients to new potential suppliers and customers," said Union Bank Executive Vice President Scott Connella, who heads its commercial banking in Southern California, a division that includes OC, L.A., San Diego, the Inland Empire and San Fernando Valley.
"We are especially adept at facilitating our clients' banking needs in Asia or Latin America, whether it is opening a foreign depository account, managing global treasury operations, providing foreign-exchange capabilities, or financing an overseas subsidiary," Connella said.
International work comes into play in numerous ways for Orange County companies, he said.
Examples include financing the construction of an aerospace firm's manufacturing plant in China, as well as providing foreign-exchange services for a subsidiary of a technology company in Malaysia.
Connella said Union Bank held its ground during the recent economic crisis and recession by managing its mortgage servicing in-house, and steering clear of subprime loans and the eventual mortgage meltdown. The bank is poised for continued growth in Orange County, a region that has seen a pace of economic growth that's "more pronounced than some of the other markets" in California, thanks in part to its "diverse mix of industries, some of which were more resilient during the downturn, such as medical products and technology," he said.
B of A's Face Time
Bank of America has been adding hires as part of a larger bid to keep its Orange County boost going. The push on customer service has come across its 88 branches here.
"As we wound down our legacy issues in 2012, Bank of America began dedicating more resources toward supporting our customers' financial-growth needs," said Allen Staff, Orange County market president. "We nearly doubled the number of experts sitting inside our Orange County banking centers, bringing about 150 financial-solutions advisers, small-business bankers, and mortgage loan officers to connect with customers face to face."
A key way to make personal connections has been through the bank's Customer Assistance Center in Brea, the first of 50 such locations nationwide. Representatives at the Brea center met with 3,800 customers last year, sending the total number of customers served since the center's opening in late 2009 to more than 10,500.
"This accessible, human connection builds trust and makes it easier for them to do business with us," Staff said. "The approach of connecting [the bank's expertise and resour-ces] with our customers through em-ployees they know and see regularly has already led to thousands of new account openings and referrals, and significant new business from Orange County customers."
Giving a national bank's profile a local feel is "an important part" of the operations of U.S. Bank, a Minneapolis-based company that for several years has kept its place among the largest financial institutions in OC.
"My role as market president is really to keep things on the local front and make sure all the business lines are out in the community," said William Cave, who oversees the bank's OC and Inland Empire offices. "We really want to have a community bank feel. It's a real pride point for us."
U.S. Bank also is pushing to hire more veterans this year, according to Cave.
It launched a program last year, branded as Bankers in Boots, with an aim of hiring 1,000 industry veterans by the end of 2013.
"We're well ahead of that curve," Cave said.