COMMERCIAL REAL ESTATE PICKS UP, INTERNATIONAL TIES ADD FUEL
Big Banks See OC Lift, Push Plans to Continue Momentum
Sunday, February 17, 2013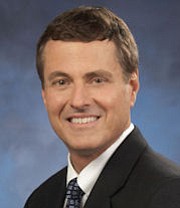 Some of the largest national banks have seen significant boosts in business for their Orange County regional offices over the past year.
The growth came in various ways, with newfound opportunities, ground-level marketing, and more employees in a mix that led to bigger local loan portfolios.
All of that puts the big banks on a good footing this year, according to executives.
The Orange County business-banking group of San Francisco-based Wells Fargo Bank had its "best year ever" in 2012, according to Alan Epperson, a senior vice president who oversees the unit from the bank's Irvine office.
His group focuses on companies with annual revenue between $2 million and $20 million.
"For the last two years, we've seen solid growth, but last year really knocked it out," Epperson said. "We had $364 million in loans last year, just in my group, to businesses in OC. That's a 50% increase over the prior year. And I had about the same size team. That shows you there's a lot of demand out there."
Shift in Sentiments
Epperson recently noted a trend in commercial real estate that signaled a shift in business owners' sentiments.
"Since probably summer, the big shift I've seen is toward owner-occupied real estate," Epperson said. "Since the economic crash in 2008, we had seen a lot less demand for purchases of owner-occupied commercial property. Activity over the last four years was centered in refinances and investor-property transactions. But in the second half of 2012, we began to see a big shift to more owner-occupied purchases and business expansion."
Investor transactions typically involve "a family or an entity that already has a property … and a lot of tax-motivated events," according to Epperson, who said his group is also seeing activity from investors returning to the market.
"They're both very heated right now," he said.
Union Bank, which is among the largest banks in OC with 45 branches here, has been taking advantage of its ties to Tokyo-based parent Mitsubishi UFJ Financial Group Inc. to bolster business and open up new opportunities. Mitsubishi UFJ is billed as the largest banking group in Japan, with roughly $2.34 trillion in total assets.
"We have … utilized our parent company's strong connections overseas to introduce Union Bank clients to new potential suppliers and customers," said Union Bank Executive Vice President Scott Connella, who heads its commercial banking in Southern California, a division that includes OC, L.A., San Diego, the Inland Empire and San Fernando Valley.
Prev Next