Red Digital Sues Sony, Alleges Patent Infringement
Friday, February 15, 2013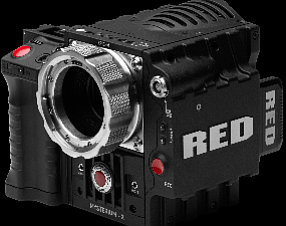 Irvine-based Red Digital Cinema Camera Co. filed a lawsuit accusing Sony Corp. of patent infringement.
Red Digital, whose parent is Red.com Inc., makes digital still and motion cameras that have been used for a number of films, including The Hobbit: An Unexpected Journey, Prometheus and The Girl With the Dragon Tattoo.
The company was started in 2006 by Jim Jannard, the founder of Foothill Ranch-based sunglasses maker Oakley Inc. It has made waves in Hollywood by offering cameras that either rival or exceed traditional 35-millimeter film at a fraction of what its competitors charge.
Red's complaint, filed earlier this week, alleges New York-based Sony Corp. of America and its Sony Electronics Inc. in San Diego, infringed on two of Red's patents.
The patents have to do with Red's REDCODE Raw, a proprietary file format system that relates to how the company's cameras record images.
Red alleges Sony's F65, F5 and F55 cameras infringe on Red's patents and have resulted in "lost sales" and "reduced the business and profit of RED and greatly injured the general reputation of RED, all to RED's damage in an amount not yet fully determined," according to the lawsuit.
The Sony cameras range from $19,400 for the F5 camera to $65,000 for the F65 camera.

The lawsuit comes days after Red's lawsuit against New York-based Arri Inc., part of German film equipment maker Arri Group, and Hollywood executive Michael Bravin was dismissed.
The complaints against Arri and Bravin were filed in December 2011, a few months after Bravin signed a plea agreement admitting that he continued to access the email of Amnon Band, chief executive of Burbank-based camera and production equipment company Band Pro Film & Digital Inc., where Bravin once served as chief technology officer, after Bravin left to work at Arri.

Red alleged in the lawsuit that Bravin used information from the Band Pro emails to give Arri a competitive advantage with its Alexa camera, which was released in 2010 and competes with Red's Epic camera.
The lawsuit alleged unfair competition, invasion of privacy and false advertising among other complaints.
Red sought unspecified damages, a permanent injunction to stop certain Arri advertisements from running, and any of the company's profits resulting from Bravin's actions.