Masimo Posts Mixed Results
Thursday, February 14, 2013
Share this article: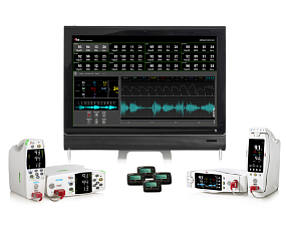 Irvine patient monitor maker Masimo Corp. today reported a fourth-quarter profit that missed on revenue and beat analysts' forecasts.
Masimo posted a fourth-quarter profit of $15 million, up 9% from a year ago but below Wall Street estimates of $16.3 million.
Fourth-quarter revenue came in at $132.2 million, above expectations of $129.1 million.
Masimo earned $62.3 million on revenue of $464.9 million in 2012.
The company also gave guidance for 2013.
It said it could post a full year profit of $66.3 million. Analysts expect Masimo's full-year profit to come in at $70.3 million.
Masimo said it expects full-year revenue of $548 million, above Wall Street estimates of $541.2 million in 2013.
Masimo's shares were about steady in trading today, ending at $20.23 for a market value of about $1.16 billion. The company's earnings report came after the market's close.