Biolase Surges on FDA Approval
Wednesday, February 6, 2013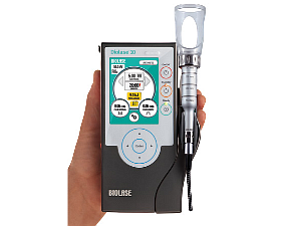 Shares of Irvine-based medical device maker Biolase Inc. surged today after it said the Food and Drug Administration cleared one of its soft tissue lasers for more uses.
Biolase's shares were up 26% to a market value of $111 million in midday trading.
Biolase's 940nm wavelength Diolase 10 soft tissue laser device already was cleared for tooth whitening and temporary pain relief. The latest FDA approval came for 19 additional medical uses, including ophthalmology, plastic surgery, vascular surgery, cardiac surgery and gynecology.
Biolase Chief Executive Federico Pignatelli said the company plans to sell Diolase 10 and other products across a wider range of medical markets "with appropriate strategic partners" with the latest FDA clearance.