Taco Bell Sees Q4, Full-Year Same-Store Growth
Tuesday, February 5, 2013
Share this article: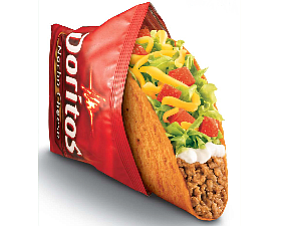 Irvine-based Taco Bell Corp. led growth in same-store sales in the U.S. for its parent company during the fourth quarter and full year ended Dec. 29.
Yum Brands Inc. of Louisville, Ky. is the parent of the Mexican-style fast-food chain, which counts nearly 6,000 restaurants in the U.S. Yum Brands also operates KFC and Pizza Hut among other chains.
Taco Bell's same-store sales grew 8% for the year, compared with a 5% overall increase for Yum Brands in the U.S.
Taco Bell same-store sales growth for the fourth quarter was 5% in the U.S., compared with 3% for Yum Brands overall.
The results are improved from Taco Bell's 2% drop in same-store sales in 2011.
A raft of new products throughout 2012 contributed to the chain's sales growth, including the Doritos Locos Tacos, Cantina Bell menu, and a rollout of breakfast items. The chain capped the year with the national launch of its appetizer-inspired menu items, called Loaded Grillers, on Dec. 20 .
A follow-up to the Doritos Locos Taco—the largest product launch in Taco Bell's history—will come with the debut of two more Doritos Locos flavors in 2013: Cool Ranch in the first half of this year and the spicier Flamas in the second half.
Taco Bell sold about 300 million of the Doritos Locos Tacos last year, which sold at the average price of $1.50. It recently agreed to a deal that will have its logo on bags of Doritos chips flavored after Taco Bell's Doritos Locos Tacos.
Taco Bell also plans three additions to the Cantina Bell menu to roll out throughout this year.