PBS SoCal Hires Public Media Vet as COO
Tuesday, February 5, 2013
Share this article: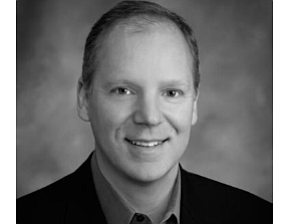 Costa Mesa-based PBS SoCal has hired public media veteran Andrew Russell as chief operating officer, a new position at the TV station.
Russell will report to PBS SoCal President and Chief Executive Mel Rogers.
Russell has more than 18 years of experience in public media, most recently as senior vice president for strategy and research at Arlington, Va.-based PBS, a national network of affiliated public TV stations. He previously served as senior vice president for media at the federally funded Corporation of Public Broadcasting, which distributes about 70% of its annual budget—set at $445 million this year—to local public stations.
"Andy brings vast experience in strategic programming content, new business development, and digital, interactive media for public TV and radio," Rogers said. "I'm thrilled we were able to convince [him] to leave his important position at PBS to return to his home state. He brings tremendous talent and depth to the PBS SoCaL team."
Russell is expected to play a key role in day-to-day operations and several initiatives at PBS SoCal, which became the flagship public TV station for Southern California after KCET in Los Angeles opted to go independent in 2011.
PBS SoCal, also known by its KOCE call letters, is currently working on plans to add local content and open a satellite facility in Los Angeles to complement its Costa Mesa studio, among other initiatives.