New Zealand Regulators Approve Emulex Deal
Tuesday, February 5, 2013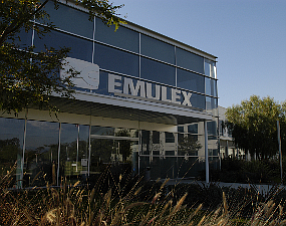 Costa Mesa-based networking equipment maker Emulex Corp. has received approval from New Zealand regulators to acquire Endace Ltd. for $130 million in an all-cash deal, the company announced Tuesday.
The New Zealand Overseas Investment Office also assured Emulex that its bid to buy the Aukland-based company will not disrupt research and development grants Endace receives from the New Zealand Ministry of Science and Innovation.
Endace shareholders have until Feb. 12 to approve the transaction.
The deal, which is expected to close by March, has garnered unanimous approval from Endace's independent directors and is expecting to be approved by shareholders.
The transaction does not require Emulex shareholder approval.
Emulex filed a "takeover notice" in early December with New Zealand regulators to acquire the company that specializes in network performance management.
Endace saw $41.2 million in revenue in its fiscal year ending in March. It targets large companies and government agencies in the U.S., U.K., Australia and New Zealand.
The buy−one of Emulex's priciest in its 34-year history−is not expected to affect earnings in Emulex's current fiscal year ending in June.
Emulex designs and makes networking equipment that connects storage, servers and data centers.
Endace's technology is geared to record, visualize and monitor network traffic. The company also makes network analytics software and provides reliable, ultra-high speed network access switching.
Emulex shares were down less than 1% in midday trading with a market value of about $605.1 million.