Edwards Beats on Q4, Gives 2013 Outlook
Monday, February 4, 2013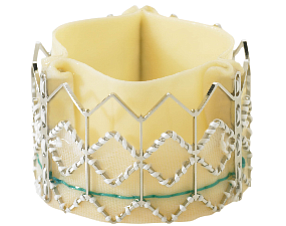 Irvine-based Edwards Lifesciences Corp. reported fourth-quarter financial results today that surpassed Wall Street estimates, and offered a 2013 outlook that falls within range of expectations.
The Irvine-based heart valve maker posted a profit of $106 million before charges, above analysts' forecasts of $90.7 million.
Edwards' net profit came in at $91.1 million, up 44% from the same period in 2011.
Fourth-quarter revenue rose 19% to $510.5 million. Analysts had expected revenue of $500.1 million.
Transcatheter heart valve sales shot up 73% from 2011's fourth quarter to $161 million. Edwards said the growth was driven by the U.S. introduction of its Edwards Sapien valve.
Edwards reported $293 million in net profit for 2012, up about 24% from the year earlier. Revenue was $1.9 billion, a gain of about 13% from 2011.
The device maker also outlined its expectations for 2013.
It could see a profit of $378.1 million to $389.9 million. Analysts are expecting 2013 profit of $385.2 million.
Edwards said it continued to expect full-year 2013 sales of $2.1 billion to $2.2 billion. Wall Street forecasts the device maker's sales at $2.14 billion.