Bloomberg: In-N-Out Boss Among Youngest Female Billionaires
Monday, February 4, 2013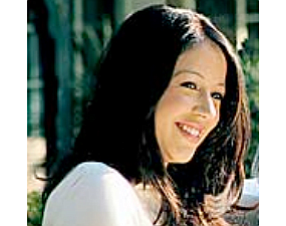 The 30-year-old president of the Irvine-based In-N-Out burger chain is one of the youngest female billionaires in the world, according to a report from Bloomberg.
The estimate on Lynsi Torres' personal wealth is based largely on her stake in In-N-Out.
Torres is the granddaughter of the chain's founders. She is believed to own about a third of the company now, and is expected to assume full ownership within five years.
Bloomberg values the chain, which counts 281 restaurants, all company-owned, at about $1.1 billion.
The figure was calculated using "the average price-to-earnings, enterprise value-to-sales and enterprise value-to-earnings before interest, taxes, depreciation and amortization multiples of five publicly traded peers: Yum! Brands Inc. (YUM), Jack in the Box Inc., Wendy's Co. (WEN), Sonic Corp. (SONC) and McDonald's Corp. (MCD)."
Bloomberg pegs In-N-Out 2012 sales at $625 million, which takes into account an estimated 4.6% annual growth rate.
The Business Journal estimated Torres' wealth at about $525 million, and the chain's sales at about $500 million, last year.
Torres was ranked No. 18 in our annual OC's Wealthiest list and was identified as Lynsi Martinez, based on a prior marriage.
She has reportedly married her third husband, racecar driver Val Torres Jr., since then.
Torres got her stake in In-N-Out following the 2006 death of her grandmother Esther Snyder, who co-founded the chain with her husband Harry in 1948.