88% JUMP TO 1,434 SALES; SHEA, LYON MAKE TOP 50
Irvine Ranch Top Seller Among Masterplanned in State
Saturday, February 2, 2013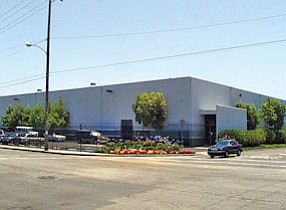 B. Braun Sale
A Westminster industrial building that holds a large portion of the local operations of medical device maker B. Braun Medical Inc. is on the sales block.
7400 Hazard Ave.—a 258,506-square-foot building on a 12-acre site a few blocks east of the San Diego (405) Freeway—was put on the market for sale last month, according to brokerage data.
Cushman & Wakefield Inc.'s Irvine office has the listing for the building, which records show is owned by an affiliate of San Francisco-based RREEF America LLC.
The building is going to market unpriced, but is expected to fetch offers in the $25 million range or higher based on comparable sales.
B. Braun, which employs more than 1,300 people in Irvine and Westminster, has leased the entire building as a distribution center since 2007.
The company also operates out of a 650,000-square-foot building on McGaw Avenue, off Jamboree Road, in Irvine.
B. Braun inked a new five-year deal for the Westiminster building last quarter—the largest industrial lease in Orange County in the fourth quarter, according to CoStar Group Inc. records.
Terms of the latest lease weren't disclosed. The initial five-year deal with B. Braun inked in 2007 was for a reported $9.5 million. Marketing materials for the planned sale say the building's 2013 net operating income should be a little less than $1.5 million.
B. Braun Medical, a unit of B. Braun Melsungen AG in Germany, has its U.S. headquarters in Bethlehem, Pa. The company makes intravenous drug solutions, electrolyte solutions, and IV connectors that work without needles, cutting the risk of accidental needle-sticking.
Prev Next