Irvine Ranch Top Seller Among Masterplanned in State
88% JUMP TO 1,434 SALES; SHEA, LYON MAKE TOP 50
Saturday, February 2, 2013
Share this article: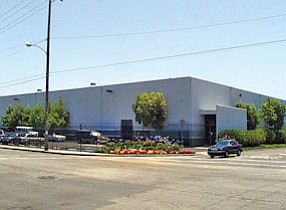 The Irvine Ranch easily held on to its crown as California's best-selling masterplanned community last year, when it saw the biggest increase in sales of any masterplanned development in the U.S., according to a new report.
Irvine-based John Burns Real Estate Consulting LLC recently came out with its survey of the country's largest masterplanned communities, ranking the 50 top sellers for 2012.
Projects on the Irvine Ranch—including Stonegate, Portola Springs, Woodbury and Laguna Altura—reported 1,434 sales last year, placing it at the top in California and No. 2 nationwide, up from No. 4 nationally a year earlier.
That was 670 more sales than 2011, a nearly 88% increase that accounted for the largest year-over-year bump in total sales of any project in the country last year, according to the report.
The Irvine area "continues to be a desired location by buyers in Orange County and abroad," thanks to good schools, a strong job base and numerous amenities, according to John Burns Consulting's Nicole Murray.
"Specifically, the schools attract local and international buyers," she said.
The schools have been given California Distinguished School awards 48 times since 1986 and Blue Ribbon awards 13 times since 1983, Murray said.
The top 50 masterplanned communities in the country totaled 22,806 new home sales in 2012, a 46% increase over 2011, according to John Burns Real Estate.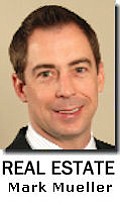 Sales improved year-over-year at 48 of the 50 communities, it reported.
The Villages, a retirement community in central Florida, again was the country's top-selling masterplanned community in 2012, with 2,851 sales.
Walnut-based Shea Homes, whose sister company Shea Properties Inc. is based in Aliso Viejo, was one of the few developers with three communities on the list: Highlands Ranch in Denver (No. 12); Mountain House in the Northern California city of Tracy (No. 22); and Vistancia in Phoenix (No. 29).
Newport Beach-based William Lyon Homes Inc. had the No. 39 spot, selling 242 homes at its Hastings Farms project in Arizona during its opening year.
The cutoff point for communities on this year's list was a little more than 200 sales, making it likely that a few large area projects moving ahead in 2013—including Rancho Mission Viejo and the former El Toro Marine base—could be ranked next year.
A breakdown of individual builder's 2012 sales on the Irvine Ranch and other cities in OC will be reported in the Business Journal's Feb. 25 edition, which includes our annual list of top area homebuilders.
B. Braun Sale
A Westminster industrial building that holds a large portion of the local operations of medical device maker B. Braun Medical Inc. is on the sales block.
7400 Hazard Ave.—a 258,506-square-foot building on a 12-acre site a few blocks east of the San Diego (405) Freeway—was put on the market for sale last month, according to brokerage data.
Cushman & Wakefield Inc.'s Irvine office has the listing for the building, which records show is owned by an affiliate of San Francisco-based RREEF America LLC.
The building is going to market unpriced, but is expected to fetch offers in the $25 million range or higher based on comparable sales.
B. Braun, which employs more than 1,300 people in Irvine and Westminster, has leased the entire building as a distribution center since 2007.
The company also operates out of a 650,000-square-foot building on McGaw Avenue, off Jamboree Road, in Irvine.
B. Braun inked a new five-year deal for the Westiminster building last quarter—the largest industrial lease in Orange County in the fourth quarter, according to CoStar Group Inc. records.
Terms of the latest lease weren't disclosed. The initial five-year deal with B. Braun inked in 2007 was for a reported $9.5 million. Marketing materials for the planned sale say the building's 2013 net operating income should be a little less than $1.5 million.
B. Braun Medical, a unit of B. Braun Melsungen AG in Germany, has its U.S. headquarters in Bethlehem, Pa. The company makes intravenous drug solutions, electrolyte solutions, and IV connectors that work without needles, cutting the risk of accidental needle-sticking.