Irvine Continues Gains as Industrial Center
Saturday, February 2, 2013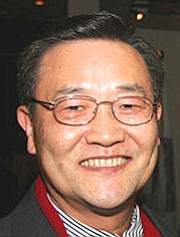 Irvine's industrial sector continues to expand its numbers of jobs and companies.
Companies with industrial operations in the city combined to add 1,357 employees in 2012, a gain of about 3.3%. The industrial sector now accounts for 42,388 jobs in Irvine, according to a recent study by Evanston, Ill.-based Manufacturers' News Inc.
Last year's increase compares with a 1% gain in total countywide employment for 2012, which took the local job base to about 1.4 million overall.
Industrial employers now account for about one out of every five jobs in Irvine, according to a Business Journal analysis using data from the U.S. Bureau of Labor Statistics.
The total number of industrial companies with operations in Irvine continued to rise last year, keeping up a long-term trend, according to the Manufacturers' News study.
Irvine had 384 companies in the sector in January, a 3.5% increase from a year earlier. The number of companies in the sector has grown by 11% since 2007, indicating that the city's industrial base weathered the recent recession better than most sectors of the economy.
Top 50
The report lists the top 50 U.S. cities by number of industrial jobs, and ranked Irvine at No. 28, up one spot from a year earlier. It now ranks higher than cities with long traditions as industrial hubs, including Pittsburgh and Detroit.
"Clean and advanced manufacturing is the wave of the future in this sector," said Anil Puri, dean of the Mihaylo College of Business and Economics at California State University, Fullerton. "Irvine is a clear choice given its advantages in being surrounded by a well-educated workforce, safe and comfortable neighborhoods, and relatively hospitable business environment."
Irvine also counts a roster of long-established companies, including a number of them that make medical devices or other products that involve high-tech manufacturing that runs counter to traditional perceptions of industrial jobs being tied to smokestacks. Heart-valve maker Edwards Lifesciences Corp., for example, employs about 2,600 in Irvine.
"The fact that the city has had such clusters already in place makes it an easy choice for new firms to locate here," Puri said.
Irvine's growing manufacturing sector has been credited by some for aiding the residential real estate market in the city, which has a population of about 215,000. Irvine's residential real estate market held up relatively well throughout the recession, and now appears to be leading a countywide recovery.
"I am pleased but not really surprised about the data," said Steven Choi, the recently elected mayor of Irvine. "We have named ourselves the 'City of Innovation,' and we welcome all sorts of businesses from all over the world. We do not discriminate any type of industry. We're not necessarily trying to make our city into a manufacturing city. But we're very high-tech and clean-tech. [Irvine also is home to] a highly educated work force at [University of California, Irvine]."
Prev Next