St. Joseph Health Hospitals in Medicare Payment Pilot
Friday, February 1, 2013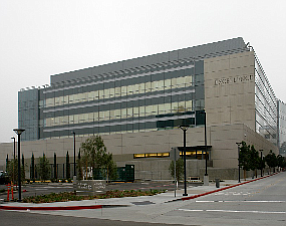 St. Jude Medical Center in Fullerton, St. Joseph Hospital-Orange and Mission Hospital in Mission Viejo have been selected to participate in a new payment program by the Centers for Medicare and Medicaid Services.
Orange-based St. Joseph Health owns the three hospitals.
The plan calls for the three hospitals to receive a single payment for acute-care hospital stays by Medicare patients who get total hip and knee joint replacement procedures. The payment would include all services furnished by the hospital, doctors and other practitioners during the inpatient stay and related readmissions for 30 days after hospital discharge.
CMS said that the objective of is to reduce expenditures and improve quality of service.
Three other hospitals in California were picked for the pilot program.
The hospitals will be working with the Integrated Healthcare Association, an Oakland-based group that promotes quality improvement, affordability and accountability, on the initiative.