Irvine Co. Retail Eyes International Shoppers
Friday, February 1, 2013
Share this article: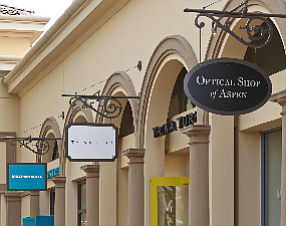 Newport Beach-based Irvine Company Retail Properties' marketing campaign for its Fashion Island and Irvine Spectrum Center is turning its focus to international markets amid a general upswing in tourism here.
The company held a kickoff event Thursday in conjunction with the Anaheim/Orange County Visitor and Convention Bureau for representatives from hotels and others in the tourism industry.

"International arrivals are up in the double digits, especially from China, Brazil and Australia," said Kathy Anderson, whose Anderson Retail Tourism Marketing firm is handling marketing efforts for the Irvine Co.'s new program. "It's easier for Brazilians and Chinese to get visas to travel here."
Anderson added the area has also seen an increase of visitors from Korea and Taiwan.
International service between John Wayne Airport and Mexico City, Guadalajara and Cabo San Lucas has also helped draw visitors from Mexico, according to Anderson.
The marketing program is currently focused on the business-to-business segment, working with tour operators and online travel agencies to offer free trips to Newport Beach and shopping sprees. It will also highlight discount packages from retailers and restaurants at the two shopping centers as well as the Irvine Co.'s Corona del Mar Plaza and Crystal Cove Shopping Center.
The company has already participated in trade shows in Sao Paulo, London and Beijing as part of broader efforts in Asia, Europe, the Middle East and Latin America.
The marketing push comes in the wake of a recent addition of retail shops and restaurants at both Fashion Island, which is putting the final touches on a $100-million renovation, and the Irvine Spectrum Center.
The Irvine Co.'s latest push comes as South Coast Plaza in Costa Mesa continues its international and regional outreach programs, with its upcoming celebration of the Lunar New Year, which is celebrated by various Asian cultures.
It's the fourth year in a row that South Coast Plaza has celebrated the event.
Events are planned throughout the month of February and include an exhibit on display from Feb. 5-17 in addition to in-store events and promotions.