Biolase Shoots Up on Canadian Deal
Tuesday, December 31, 2013
Share this article: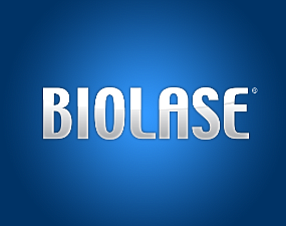 Irvine-based Biolase Technology Inc.'s stock rose Monday after it said it received a license to sell its dental lasers in Canada.
Biolase shares fell back about 7% in afternoon trading Tuesday after yesterday's run up when it closed up 18% on Monday. The company had a recent market value of $99.33 million.
The Health Canada-Medical Device Bureau granted Biolase a license to sell its Epic soft-tissue diode laser devices for dentistry throughout Canada.
Canada "has historically represented one of Biolase's most robust markets," said Chief Executive Federico Pignatelli in a news release. Pignatelli noted that Canada has some 19,000 dentists throughout the country.