American Vanguard Projects Weaker Q4
Friday, December 20, 2013
Share this article: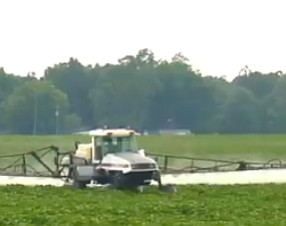 Newport Beach-based agriculture chemicals maker American Vanguard Corp. projected weaker fourth-quarter revenue, citing increased inventory levels held by its customers.
The company said net sales are expected to be roughly 30% lower than the amount notched a year earlier, and earnings could come in at "break-even plus or minus a few cents per share."
Analysts were expecting a 12% year-over-year increase in revenue for the December quarter, to $115.7 million, and $13.3 million in earnings, up about 18%.
American Vanguard's shares fell about 4%, to a market value of $651.8 million. Friday's drop follows a wider decrease earlier in the week.
American Vanguard, which operates primarily through its Amvac Chemical Corp. subsidiary, makes a range of products for agricultural and commercial uses, including crop protection chemicals and fungicides.
The company said its customers had increased purchases "in anticipation of another strong growth season" following a couple of strong years, but "persistent wet weather" affected the corn and cotton markets during planting season this year, resulting in surplus inventory in distribution.
"Demand [is expected to] pick up strongly next quarter as inventories move through the [distribution] channel," the company said in a statement.