Hotels Keep October Rates Up
Tuesday, December 17, 2013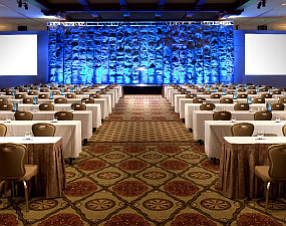 Occupancy remained about flat among Orange County hotels even as rates increased in October, according to the latest data available from industry researcher PKF Consulting USA LLC.
The County's occupancy edged up 0.3% in October compared to the year-ago period to 78.46%.
The rate was dragged down by a 7.5% decline in occupancy to 73.09% in Huntington Beach.
Occupancy in Newport Beach also fell, with a dip of about 4.3% to 72.66%.
The declines can be partially attributed to fluctuations in group business, which accounts for much of the activity at hotels in those two submarkets, said PKF Senior Vice President Bruce Baltin.
Countywide average daily rates were up 1.8% to $153.29.
The gain was led by the Newport Beach submarket, which had a 5.1% rise in rates to $206.49.
Countywide revenue per available room—a key industry measure—rose 2.1% to $120.27. Huntington Beach saw its revenue per available room decline 6.2% to $159.24. Meantime, the Costa Mesa submarket notched an 8% gain to $100.28.