Freedom Plans L.A. Register
Friday, December 13, 2013
Share this article: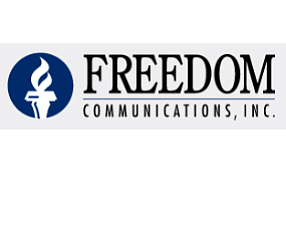 Freedom Communications Holdings Inc., parent company of the Orange County Register, announced plans to expand into Los Angeles County.
The Santa Ana-based media company said it will start publishing the Los Angeles Register, a daily newspaper, early next year.
Freedom's co-owner and Chief Executive Aaron Kushner reportedly told the Register newsroom staff in a meeting Thursday that the company also will publish weekly newspapers in a number of communities in Los Angeles County.
Kushner said initial plans call for the Register's existing staff to stock a newsroom in Los Angeles. He also said the OC Register had grown revenue this year but had not met expectations.
The Los Angeles Register would be the latest addition to the company, which launched Long Beach Register in August and purchased the daily Press-Enterprise in Riverside for $27.3 million last month.
See the OC Insider column in the Dec. 16 edition of the Business Journal for further reports on Freedom's operations in Orange County.