Pac Merc Exits Mortgages
Thursday, December 12, 2013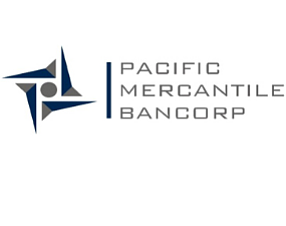 Costa Mesa-based Pacific Mercantile Bank has announced it's exiting the residential mortgage market altogether.
The decision to halt consumer mortgage lending comes a year or so after the bank's exit from the wholesale mortgage business.
The bank is expected to close its consumer mortgage unit by April and incur about $3.6 million in related costs.
Pacific Mercantile remains one of the largest banks based in Orange County, with about $929 million in total assets as of the end of September.
The exit from the consumer mortgage market is primarily "due to the operating performance of the unit and the bank's desire to focus on … commercial banking opportunity," according to a statement by Chief Executive Steven Buster.
The bank has seen sharp drops in quarterly noninterest income, of which mortgage banking is a key component.
Pacific Mercantile is part of Pacific Mercantile Bancorp, whose largest shareholder is the Carpenter Community Bancfund in Irvine. The private equity fund's chief financial officer, Curt Christianssen, recently joined Pacific Mercantile as its interim finance chief. Christianssen is expected to serve for six months, according to Buster.