InnoceanUSA Named Agency of Record for Yogurt Brand
Wednesday, December 11, 2013
Share this article: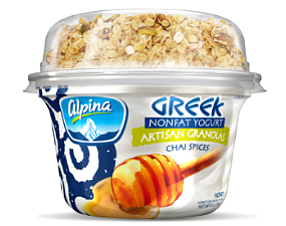 Alpina Foods tapped Huntington Beach-based advertising agency InnoceanUSA "to strengthen the company's brand" in the U.S.
Innocean will develop Batavia, N.Y.–based dairy product manufacturer's first major U.S. advertising campaign—an introduction of the company's line of yogurt, set for February.
Alpina Foods is a subsidiary of Alpina Productos Alimenticios S.A, a dairy, food and beverage company headquartered in Venezuela, Colombia.
"Alpina Foods has a unique culture that embraces life," said Brad Fogel, Innocean's chief operating officer, in a news release. "It is that culture, the idea of 'abraza la vida (hug life)' that has become the cornerstone of how we want to help Alpina Foods launch their first major ad campaign and strengthen their brand in the U.S."
The company did not disclose its marketing budget for the upcoming campaign.
Innocean had $309 million in billings in 2012, with most of the total from Costa Mesa-based Hyundai Motor America Inc., which owns a majority stake in the agency.
Innocean has also produced work for Fairhaven, Mass.-based golf apparel manufacturer FootJoy, Carson-based See's Candies Inc. and is Irvine-based Kia Motors America's media and promotions agency.
The Alpina deal reflects a recent push to add more non-Hyundai clients to its roster.