BakerCorp Gets Water Treatment Company
Tuesday, December 10, 2013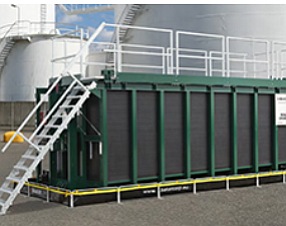 Seal Beach-based industrial tank rental company BakerCorp International Inc. has acquired Kaselco LLC, a manufacturer of water treatment systems with headquarters in Shiner, Texas.
Terms were not disclosed.
BakerCorp rents pumps, tanks and filtration equipment at its 100 or so locations in the U.S., Canada, Mexico and Europe. It serves a range of industries, including oil and gas, industrial, environmental, construction and transportation. BakerCorp had about $314 million in revenue during the 12 months through January.