Yorba Linda Power Supply Company Acquired
Friday, December 6, 2013
Share this article: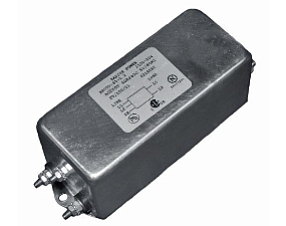 Yorba Linda-based electrical equipment maker Radius Power has been acquired by Astrodyne Corp. on undisclosed terms.
Radius Power specializes in electromagnetic-interference filters, which are electronic devices used to suppress what's considered undesirable electrical disturbance. Radius Power's various types of filters are used in the medical and telecommunications industries, as well as by the military and other custom users.
The company does not disclose financial information.
Mansfield, Mass.-based Astrodyne makes and distributes AC/DC power supplies and converters, among other products. It serves the medical, aerospace and defense, and industrial markets. It has offices on the East and West Coasts, with a technical center in Taiwan and a manufacturing facility in China.
Astrodyne has been part of Boston-based Audax Private Equity's portfolio since 2008. Audax typically invests in companies that have $50 million to $200 million in market value including debt. The private equity firm is part of Audax Group Inc., which has $5 billion in assets under management.
Astrodyne also acquired the electronic controls division of LCR Electronics Inc. in Norristown, Penn. The latest buys follow two deals for the company since coming under the Audax fold.