Real Mex Announces Raft of Executive Appointments
Friday, December 6, 2013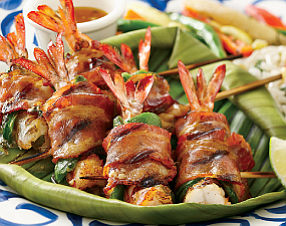 Cypress-based Mexican restaurant chain operator Real Mex Restaurants Inc. has a new chief financial officer among several other new executives handling responsibilities that range from operations to human resources.
The company said it hired Blake Barnett to be CFO of Real Mex. Barnett most recently served as CFO of Compton-based rubber products maker Kraco Enterprises LLC, with past food industry experience at Albertsons and Yum! Brands Inc.
Real Mex also announced the hiring of Executive Vice President of Operations Rio Gueli, who will oversee operations for the company's El Torito, Las Brisas and Who-Song & Larry's brands. The chains account for about half of the company's operations. Gueli comes to Real Mex from Bass Pro Group where he was director of food and beverage.
Mark Bartholomay will handle the other half of the company's operations as executive vice president of operations for the company's Chevy's, Acapulco, El Torito Grill and El Paso Cantina brands.
Bartholomay comes to Real Mex after working at a number of other restaurant concepts including Hurricane Grill and Wings, Kona Grill Corp., Famous Dave's of America and Rainforest Cafe.
Other appointments include Senior Vice President of Marketing Jared Dougherty, Senior Vice President of Human Resources Thanh Ninh, and Senior Vice President and Chief Information Officer Andy Mai.
Real Mex owns and operates 125 restaurants and franchises 15.
The company was sold in a bankruptcy auction to a group of creditors last year for $46 million in cash and an $80 million debt-for-equity swap. The group included New York-based Tennenbaum Capital Partners LLC and Lake Forest, Ill.-based Z Capital Partners LLC.