OC Automakers Get Strong Start to Holiday
Tuesday, December 3, 2013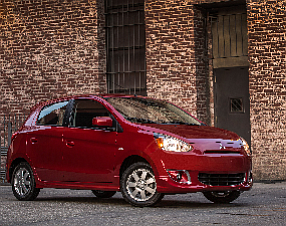 Most OC-based automakers rallied in November, posting big sales gains as the holiday selling season got underway.

Costa Mesa-based Hyundai Motor America Inc. sold 56,005 vehicles, up 5% from the year-ago period.
Black Friday and Cyber Monday promotions appeared to help the automaker along with the rest of the industry.
Kia Motors America Inc. sold 45,411 vehicles, up 10.6% from a year earlier.
The automaker released seven redesigned or new vehicles this year and is expected to release the K900 luxury sedan, which it's billing as its flagship sedan, in the spring. That will also be joined by a new minivan and Kia's first electric vehicle next year.
Cypress-based Mitsubishi Motors North America Inc.'s sales jumped 69.9% in November to 6,071 vehicles. November was the first full month of sales for the company's new subcompact Mirage, which saw sales of 1,052. Mitsubishi said it expects to boost national television advertising this month.
Irvine-based Mazda North American Operations was the only automaker here to see sales slip during the month, hampered by supply shortages.
Mazda had sales of 20,754 vehicles, down 4.3% from a year earlier.
The company attributed the slip to inventory shortages, specifically with the 2014 model year Mazda3 compact, which it said should be alleviated in the spring when a manufacturing facility in Mexico opens.
Nationally, U.S. vehicle sales rose 8.9% during the month to 1.25 million, according to New Jersey-based Autodata Corp.'s Motor Intelligence.
Vehicle sales are now on track to reach 16.41 million nationally, the highest the seasonally adjusted annual rate has been this year.