Report: Pimco Plans to Push "Alternative" Investments
Friday, August 30, 2013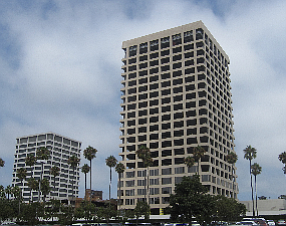 Newport Beach-based Pacific Investment Management Co. is planning to expand its holdings of distressed debt and other alternative investment strategies, according to a report by the Wall Street Journal.
Pimco is the largest bond-fund manager in the world and has about $2 trillion in assets. The firm maintains a longstanding reputation as a leading investor in bonds, which are considered among the safest investment instruments.
Heightening its focus on alternatives would mean a pursuit of more non-traditional strategies, such as distressed mortgages and hedge-fund opportunities.
Pimco's chief operating officer, Douglas Hodge, said the company is looking into distressed mortgages and commercial real estate loans from European banks, according to the report.
Pimco's announcement to push alternatives comes after a months-long trend of selloffs in the overall bond market, as investors acted on fears of rising interest rates in anticipation of the Federal Reserve's pulling back from its bond-buying program.
Pimco saw net outflows totaling more than $18 billion over the past three months from its flagship Total Return Fund, which is run by founder and co-Chief Investment Officer Bill Gross.
Pimco is not new to alternative investing. The firm has been in the business since 2002 and currently manages about $26 billion in alternatives—a little more than 1% of its total assets—including $12.3 billion in hedge funds and $13.5 billion in capital commitments to opportunistic funds.