Red's Employee No. 1 Departs
Friday, August 30, 2013
Share this article: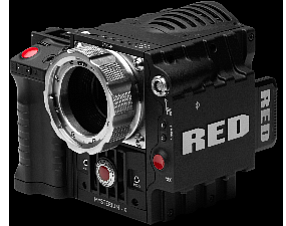 Irvine-based RED Digital Cinema Camera Co.'s first employee and long-time spokesperson Ted Schilowitz is leaving the company.
Schilowitz taught the company's REDucation workshops and most often dealt with the press and public.
"My moving on from RED should not be taken in a negative light," Schilowitz said in the company's online forum.
He didn't disclose specific plans for the future.
"It's a good step for me personally, and I genuinely believe a good step for RED as a company," he wrote. "People move on, change things up, take new risks, learn new things. That's what makes life so interesting and compelling."
RED makes digital still and motion cameras used on movies, TV shows and photo shoots. The company made waves in Hollywood seven years ago when it introduced its Red One 4K camera for thousands less than the competition at the time.
The company said Friday that it has begun its Dragon camera sensor upgrade program, which comes in a few days before the September rollout RED originally announced. Dragon is a 6K sensor promising higher resolution from its existing camera lineup along with broader dynamic range, or contrast ratio, than that of 35mm film.
"We wish Ted the best," RED President Jarred Land said in the company's online forum. "Change is healthy for everyone, both in business and in person, and just as RED enters a new period, so must some of our original horsemen."
RED founder Jim Jannard announced in a forum post last week his intent to step out of the limelight, handing over those duties to Land.