Corinthian Reports Enrollment Declines, Anticipates Losses
Thursday, August 29, 2013
Share this article: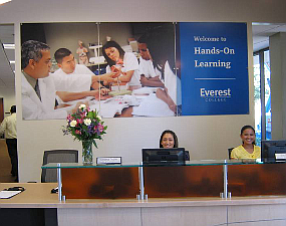 Shares of Corinthian Colleges Inc. fell by about 10% on Thursday after a steady selloff throughout the day, driven by a steeper-than-expected drop in new student enrollments during the June quarter and cautious guidance for the current quarter.
Santa Ana-based Corinthian is a for-profit education provider and operates through its Everest, Heald and WyoTech brands. It has 111 campuses in the U.S. and Canada, and also provides online programs. It has a market value of about $200 million.
Corinthian's total number of students was 81,284 at the end of June, down about 11% from a year ago.
New student enrollments for the quarter totaled 24,276, down about 6% from the same time a year ago.
"Our new student enrollment decline was higher than expected in the fourth quarter, primarily driven by underperformance in new online enrollments," Chief Executive Jack Massimino said in a statement.
Corinthian saw a net loss of $2.2 million in the latest quarter, compared with a loss of $6.5 million during the same period a year ago. Analysts had expected earnings of about $2.6 million.
Revenue for the quarter totaled $377.5 million, down nearly 3% from the same time a year ago. Analysts had expected $379.7 million.
Corinthian said it expects revenue of between $372 million and $382 million for the current quarter. That compares with the consensus of $392.8 million.
The company also said it's expecting a loss this quarter between $5.3 million and $7.9 million, against the consensus estimate of $4.4 million in profit.