Wet Seal Shareholder Wants More Stock Buybacks
Friday, August 23, 2013
Share this article: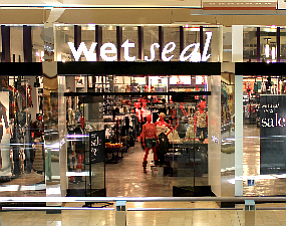 Foothill Ranch retailer Wet Seal Inc. revealed in a filing with the Securities and Exchange Commission on Thursday calls by one of its major shareholders to renew the company's share repurchase program.
New York-based Clinton Group Inc., which has a 6.48% stake in the company, reiterated its support for the company's business plan but also pressed for the buyback program along with store growth in an effort to "help generate significant stockholder value," according to the SEC filing.
Wet Seal said earlier this month it had completed the $25 million share repurchase program it announced in February.
Clinton Group had been vocal about a board overhaul at the company following the firing of Chief Executive Susan McGalla last year. The ouster came after a number of false starts on a turnaround for the retailer, including several that preceded McGalla's year-long tenure.
Wet Seal ultimately removed and replaced four of its board members, including Chairman Hal Kahn, as part of a resolution struck with Clinton Group late last year.
Wet Seal operates 464 Wet Seal stores for teens and 61 Arden B stores for young women.
Net sales for the second quarter ended Aug. 3 rose 1.5% to $137.2 million weighed down by a 22.5% decline in the Arden B division.
Arden had net sales of $16.7 million during the quarter. Meantime, its sister chain Wet Seal saw a 6% gain in net sales to $120.5 million.
Companywide same-store sales rose 3.7% with both divisions seeing improvements from comparable sales declines in the year-ago period.
The company is expected to report full results for its second quarter ended Aug. 3 on Tuesday.
Shares of Wet Seal closed down 2% on Thursday to a market value of $340.78 million.